Recently sign up on coindcx then got free bonus coins balance but its locked. Don't worry here is various methods by unlock locked coins on coindcx app including coins got by sign up welcome, referral or promo code.
Some days ago, We shared coindcx refer code which are giving free upto Rs.222 bonus. Still not availed then claim now, Even existing users can try promo code.
What is locked coins on coindcx ?
Coins got via sign up ,promo code, refer earn program will credited into funds and mostly credited in bitcoin currency. The problems come here, That is not withdrawable in to bank account.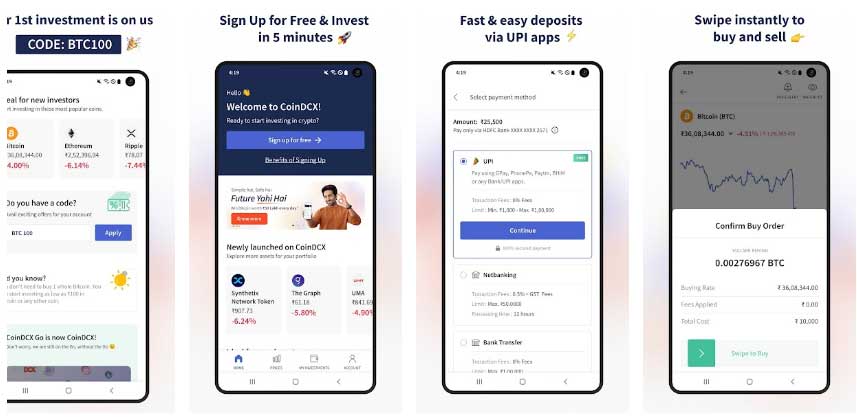 For withdraw coindcx promo code bonus or referral earnings into bank account. You need to unlock coins then can easy to exchange , withdraw or transfer to other crypto address.
Let's come to the steps, Without wasting your important time.
How to unlock locked coins on coindcx app ?
Unlock locked coins on coindcx app by just making one transaction TRX or INR. Automatically locked coin will unlocked on 30th day. Then easily withdraw it to bank account.
This methods works on all locked crypto coins on coindcx, Its doesn't matter. It is a bitcoin or ethereum. Once its unlocked, You can do whatever you wants withdraw to bank account or convert into other coins.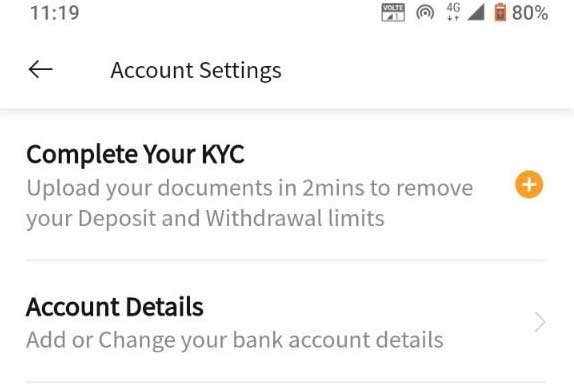 Before going to further, Make sure you have completed KYC process and verification. Because withdrawing or adding money on coindcx only possible after kyc verification.
1. Visit coindcx website or download the app in your phone.
2. You need to add some funds in coindcx account. At least add Rs.100 or more. Don't worry later we"ll withdraw again to bank account.

3. Complete the payment, Once successfully added funds in coindcx account. You can proceed to next step.
4. Now you will have to purchase TRON (TRX) coins from above added money.
5. That's it, Your locked coins on coindcx will be unlocked on 30th day from the date of following above steps. Also you've to follow the steps within 30 days from locked coins credited.
6. On 30th day, Open coindcx app and sell the coins. Goto funds >> INR and withdraw it to bank account.
Above method is 100% working and personally tested by me, There is one more method to unlock locked bitcoins on coindcx which require when bonus holded in bitcoin currency.
Above method also works but below is special method for bitcoin which saves fees and time. Purchasing TRX through BTC and again changing in BTC or INR is deducts fees two times.
So follow below method and save fees on unlocking bitcoins.
How to unlock locked BTC on coindcx app ?
Unlocking lock free bitcoins on coindcx is very simple. Just making at least Rs.500 transactions by adding fund to wallet. After 30th day it will unlock and withdrawable to bank.
The method is completely similar like above, Use when above doesn't work or your coins holded in bitcoins. This require at least Rs.500 minimum deposit.
1. Download and open coindcx app. [Kyc not completed then, Complete it first because further we need deposit funds]
2. Next add bank account and complete verification.
3. Goto "Funds" section and add at least Rs.500 bitcoin or INR. If INR then after add purchase any coin like bitcoin, TRX etc using wallet.
4. Now on 30th day after this steps, Your locked bitcoin will be unlocked on coindcx app. After transfer or withdraw to bank account.
Are you regular user of paytm, Then check transfer bitcoins to paytm wallet instantly so you don't need to transfer in bank and then paytm.
Conclusion
I hope you understood and followed steps correctly, Then successfully unlock locked coins on coindcx app. Also get free wrx coins using wazirx referral code where no need to unlock.
Are you starter on crypto trading then i suggest you to use binance referral code which are giving highest bonus upto 430 USDT free and flat 40% off on trading fees.
Below you can share coindcx referral codes and get free bitcoins.